Growing pains
The road to completing an undergraduate, postgraduate or doctoral degree can be long and winding. However, there are sure to be some funny moments along the way which brighten the journey for at least a little while.
---
In May 2019, I spent one week doing research at Gotland Museum in Visby, Sweden, together with my doctoral supervisor. Our aim was to extract tiny isotope samples from picture stones from the Viking period. I had to squeeze in between the picture stones on the shelves. At one point I was jammed between two picture stones with only my legs sticking out horizontally. Once I managed to struggle back out, my doctoral supervisor showed me a photo he'd taken of me in that position. Now I've got a funny photo of me taking samples for my doctoral research project.
Patrick Hänsel
---
1966, my finals in solid state physics I entered the examiner's office, sweating nervously in my suit and tie. He was sitting at his desk on a revolving chair, his face turned away from me. All I could see was the right side of his face, he didn't turn round to look at me at all. Strange, but he seemed welcoming enough. The exam started, still without him looking me in the eyes. Everything was going quite well, then he asked me to explain something on paper.
Once I looked up after finishing my work of art, he turned around to face me with a grin. What a shock! He was obviously amused at my shocked reaction. Even for me, a budding physicist, the left side of his face looked like a serious medical emergency. His eye bloodshot, the left side of his face swollen, all black and blue. The rest of the exam was a piece of cake. He told me he'd just come off the tennis court. I think he made the same joke to all other examination candidates that day.
Kurt Kilian
---
My doctoral supervisor forgot all about my oral examination. I had made an effort to dress for the occasion, everyone was there but him. We waited a while, then I went to his office and surprised him sitting at his desk. He was very apologetic.
Anonymous
---
I wrote my doctoral thesis at Saarland University. When I was filling in my tax declaration I stated my occupation as 'Promotion', the German word for doctoral degree. The authorities, however, understood this as meaning that I was involved in the promotion business and classed me as a self-employed business owner. I burst out laughing when I realised what had happened, and it was no easy matter to convince the tax office in Saarbrücken to change my classification. I've kept the letter from the tax office as a souvenir ever since.
Annette Keilhauer
---
I was helping to run a practical class which, thanks to the coronavirus pandemic, was also being held online via Zoom.
Students were split into several Zoom breakout sessions, with one tutor allocated to each group. I gave a brief introduction to the experiment before the breakout sessions were scheduled to start. I was able to start the breakout sessions just ten minutes after the practical class started. I saw the first students starting to leave the main session. I leant back in my chair, happy to be finished with what I was expected to do for the experiment, and sighed loudly, 'that's me done for the day'. Shortly afterwards I realised that my microphone was still on and a few students were in fact still in the main session. They were far from being finished for the day…
Anonymous
---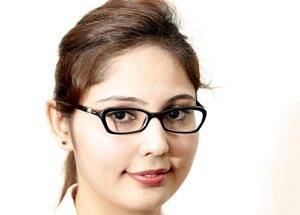 Mums in research have a lot of funny stories to tell. However, my daughter has one particularly funny image in mind. Once, she visited me for two weeks during her summer holidays, and my department managed to organise a separate office for her to play in with the 'FAU kids' box'. My daughter still tells everyone that her mum has two offices: one where she does research and another one where she goes to play.
---
FAU research magazine friedrich
This article first appeared in our research magazine friedrich. You can order the print issue (only available in German) free of charge at presse@fau.de.
All articles