Vocational training at FAU
Vocational training at FAU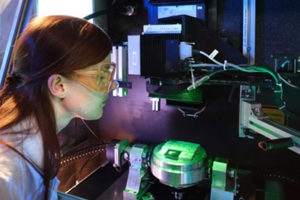 At FAU, around 50 trainees work and receive vocational training in various departments in all subjects.  A total of 47 training places in 11 different jobs are available.
The vacancies for these jobs are listed in UnivIS, FAU's information system, under 'Job offers'. Select 'Auszubildende' in the 'Berufsgruppe' category and then click 'Suchen'.
Universitätsklinikum Erlangen also provides training.