Media and publications
Download our publications in pdf form or request a print copy from presse@fau.de – while stocks last!
friedrich – our research magazine
friedrich is FAU's research magazine and is published once a year.
For previous issues, media data and publication details visit fau.de
---
alexander – latest news from FAU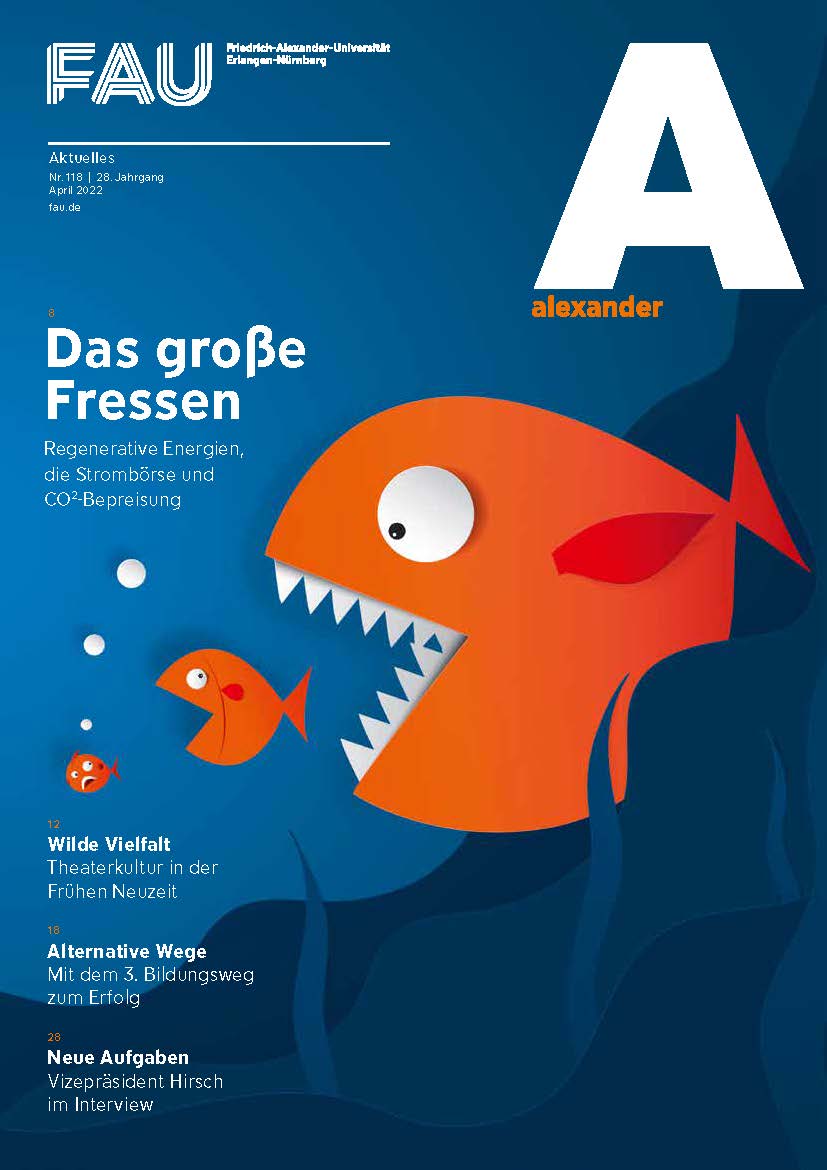 alexander is published several times a year. It covers all aspects of university life – research, teaching and study, and internal affairs.
The current issue of alexander (German)
Previous issues, media data and publication details (German)
---
frisch! an der FAU – a guide for new students
'FRISCH! an der FAU' is a magazine that tells you everything you need to know about starting university at FAU. It includes everything from information about service centres, faculty projects and extracurricular activities at the University to interviews with FAU alumni.
---
Welcome to the heart of Europe
This guide for international students aims to introduce you to life in Germany, especially in the metropolitan region of Nuremberg – home of the FAU.
Chinese / English / Portuguese / Spanish