Expertise maps: The FAU Maps
Expertise in artificial intelligence, energy and climate, and medical engineering research
With the expertise maps, FAU has developed a clear, self-explanatory and compact format that describes the University's broad range of subject expertise in selected topics. For example, did you know that FAU has been conducting research in artificial intelligence since 1975? FAU's expertise in the area of energy research is second to none, with the University having a valuable contribution to make to tackling climate change.
Expertise maps: The FAU Maps
The maps contain an overview of the individual areas in which FAU is conducting research on the selected topics as well as the chairs, organisational units and researchers involved:
Artificial intelligence
The AI Map shows FAU's expertise in AI, for example in medicine, manufacturing or ethics. More than 60 chairs and professors work here on important topics in the field of artificial intelligence. Where AI meets ethics is where you will find Professor Peter Dabrock, Chairperson of the German Ethics Council.
Energy and climate
Scientists, engineers and economists are working across the faculties to develop innovative methods and processes for an integrated energy system, for example in the areas of photovoltaics and hydrogen economy, geothermal systems, e-mobility, materials research and energy systems analysis.
Medical engineering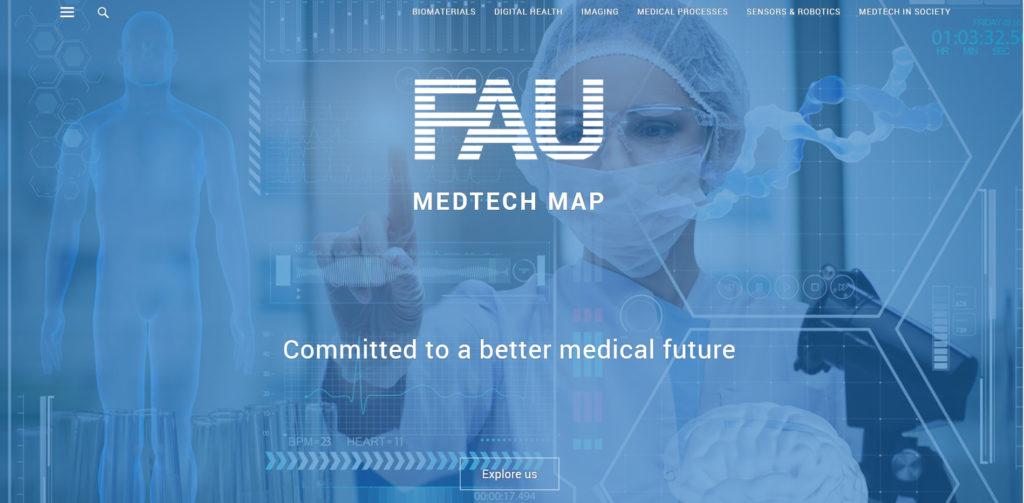 The Pattern Recognition Lab (LME) at FAU has been researching the development and implementation of algorithms for language and image patterns that can be used in medicine since 1974. The fields of research continue to grow, and several chairs with various areas of expertise have started collaborating to train the highly-qualified and highly sought after experts of the future.