Wunschkonzert
The FAU music festival for students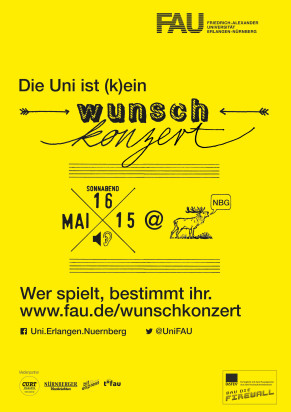 On 16 May, 600 students enjoyed music from local newcomers Alex Perez and There is No Try followed by headliners I Heart Sharks and Supershirt at the Wunschkonzert music festival at Hirsch in Nuremberg.
The festival
The student media initiatives bit express, Uniradio Unimax and t°fau captured the atmosphere with videos, photos and interviews with the bands.
The organisers would like to thank everyone for a fantastic evening!