Student Advice and Career Service
Student Advice and Career Service (IBZ)
The Student Advice and Career Service (IBZ) is here to help you every step of the way before, during and after studying. We take the time to explore the various options open to you.
The huge choice of degree programs and subject combinations at FAU can be confusing and it is not surprising if you feel overwhelmed. We are here to guide you in your decision and help you better understand the different options. We also offer support once you have started studying, whether you have specific subject-related questions or whether you are considering changing your focus. When it is time for you to venture into the job market, our Career Service is happy to be of assistance.
Please feel free to contact us with any questions you may have.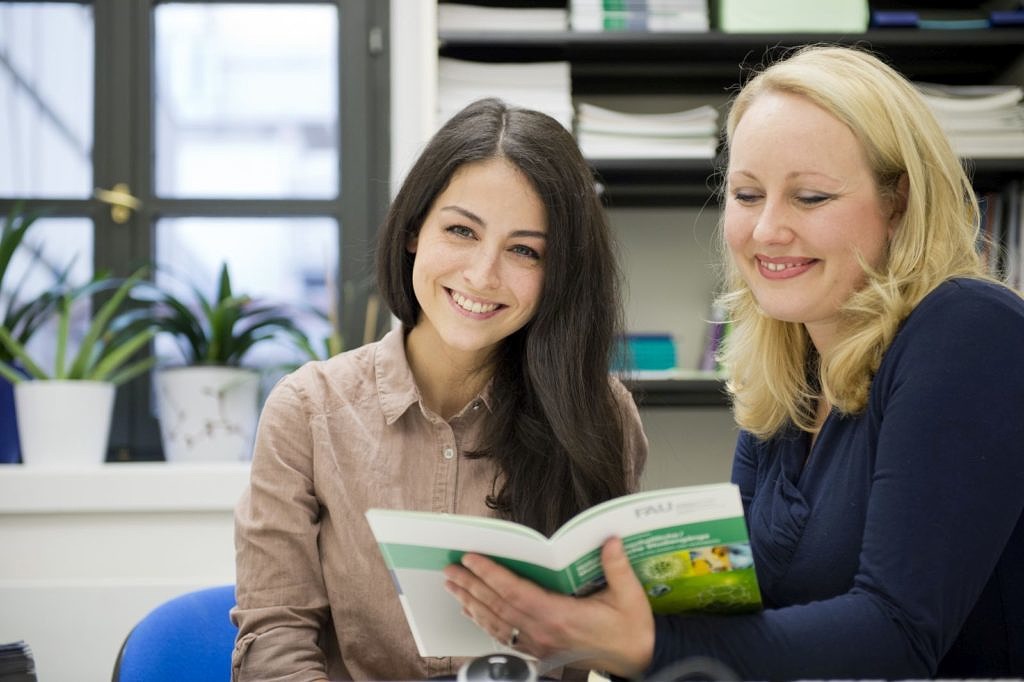 Image: FAU/Stephan Minx
Drop-in sessions
In the drop-in sessions, we can address smaller concerns. Our Team is here for you: Nasja Asyo, Helga Höfer, Susanne Kernwein, Ute Knechtel, Heike Nuding and Doris Schirner.
Due to high volume in enquiries, their processing might require more time than usual. Thank you for your understanding.
By phone
Monday to Friday 8 a.m. to 2 p.m:
Individual consultations
During an individual consultation, we can offer more detailed information and advice on studying.
In person, by phone, per e-mail and via Zoom
For prospective students
We provide information on the subjects offered at FAU, an interests check and FAQ's on choosing what to study.
Study opportunities for refugees
FAU stands for intercultural diversity, openness and tolerance.  We are committed to helping refugees find their way to our university and doing the best we can to support them. We would like to welcome you to FAU and offer information about studying at our university and our German courses on this website.
Do you have any questions?
Use our contact form to send us your questions any time and from anywhere.
Do you have questions about the status of your application? You can check the status of your application in your personal area in campo.fau.de.