Working at FAU
Work and career
Become part of FAU! FAU offers varied and exciting positions in research and teaching as well as in knowledge management, IT and administration.
FAU is always looking for promising talent in all areas of the University who are prepared to dedicate themselves to their work at FAU with passion, creativity and commitment. Our job vacancies might have just what you're looking for.
FAU is one of the largest employers in the Nuremberg Metropolitan Region. Spread over the three cities of Erlangen, Nuremberg and Fürth, our University is the perfect location for research, studying and working, with more than 14,000 members of staff employed in a wide range of positions.
Job vacancies at FAU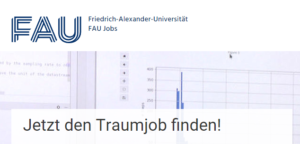 Our job vacancies
---
Professorships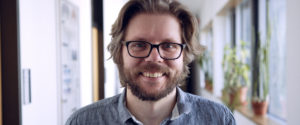 FAU offers you superb conditions and is the ideal setting for excellent research and teaching.
Technical positions at FAU
Varied and attractive jobs in the area of facility management (telephone, ventilation systems, heating, electricity, security etc.)
Vocational training at FAU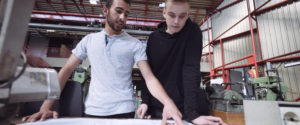 Young people can complete an apprenticeship in more than 10 different professions at FAU. Gain valuable skills to make yourself fit for the future with us!
---
People at FAU – what working for us looks like!
"Moving Knowledge" is the motto and guiding principle of FAU
FAU is an attractive employer that offers everyone at the University scope for personal and career development, creates flexibility and provides support in all stages and situations of life. We strive to create a climate of openness, recognition and equal opportunity, thus promoting excellence in studying, teaching, research and administration.
---
Become part of FAU!
FAU offers varied and exciting positions in research and teaching as well as in knowledge management, IT and administration.
---
A job at FAU offers a number of benefits
A secure workplace
Clearly regulated working conditions
A high degree of job security
Crisis-proof, no threat of redundancies for operational reasons
Staff councils that represent the interests of all staff
Family-friendly
[Notice-thumbs-up]Flexible working arrangements offering the option of working up to 50% of working hours from home[/notice-thumbs-up]
Childcare available through places at Kindergarten
Childcare offered for school children during the school holidays
Good work-life balance
Option to work from home for up to 50 percent of your hours
Clearly defined working hours
Professional development
Extensive range of training and professional development courses on offer
Possibility to spend time abroad with the Erasmus+ program
Financially attractive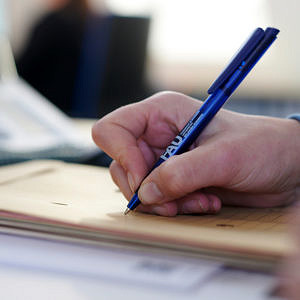 An annual bonus and an occupational pension scheme (VBL)
Systematic increase in salary due to salary brackets
Transparent remuneration table
Attractive payments for being on call
Services and support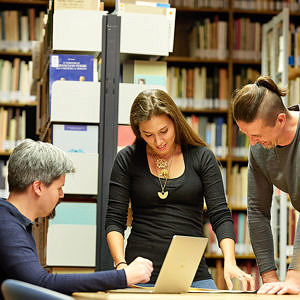 Powerful laptops for working from home
Health courses and university sports courses
Use of multi-story car parks
Use of student restaurants at reduced prices for members of staff
Borrow books free of charge from University Library
---
FAU services for employees
From training according to the latest scientific findings to attractive models for balancing a family and a career or services offered by our occupational health management team, we offer a comprehensive range of additional benefits for our employees.
An overview of our FAU services for employees
Our portal for FAU employees
Information and news about work, personnel development and administration.