Landing page
---
News
The DFG is providing funding for one new collaborative research center/transregio (CFC/TRR) and for a further funding period for a second. For both projects, a total of 23.5 million euros will be provided to FAU over the next four years.
Once again, FAU has successfully demonstrated its strength in innovation and research. In the current funding round, the University has succeeded in winning not one, but two more Humboldt professorships: Prof. Dr. Michaela Mahlberg and Prof. Dr. Eva Pils.
Two researchers have been awarded a Consolidator Grant from the European Research Council. The ERC Consolidator Grant entails two million euros in funding over a funding period of five years.
---
Study at FAU for a promising future
Choose from over 260 degree programs
---
Studying at FAU
With more than 260 degree programs, FAU offers an inspiring learning environment, student community and numerous opportunities to discover your passion. A lively metropolitan region with plenty of places to go out and get to know other students and breathtaking natural surroundings for outdoor activities awaits you. Choose your future. FAU is the right choice for your academic career.
---
Research at FAU
FAU is a full-spectrum university with a long tradition of research. Over 250 degree programs and long-standing partnerships with international research institutions such as Max Planck, Fraunhofer and Helmholtz give staff and students the opportunity to look beyond the boundaries of their own subjects, network with others and consider questions from different perspectives. FAU encourages its members to think in every direction. This diversity makes FAU one of Germany's leading research universities.
---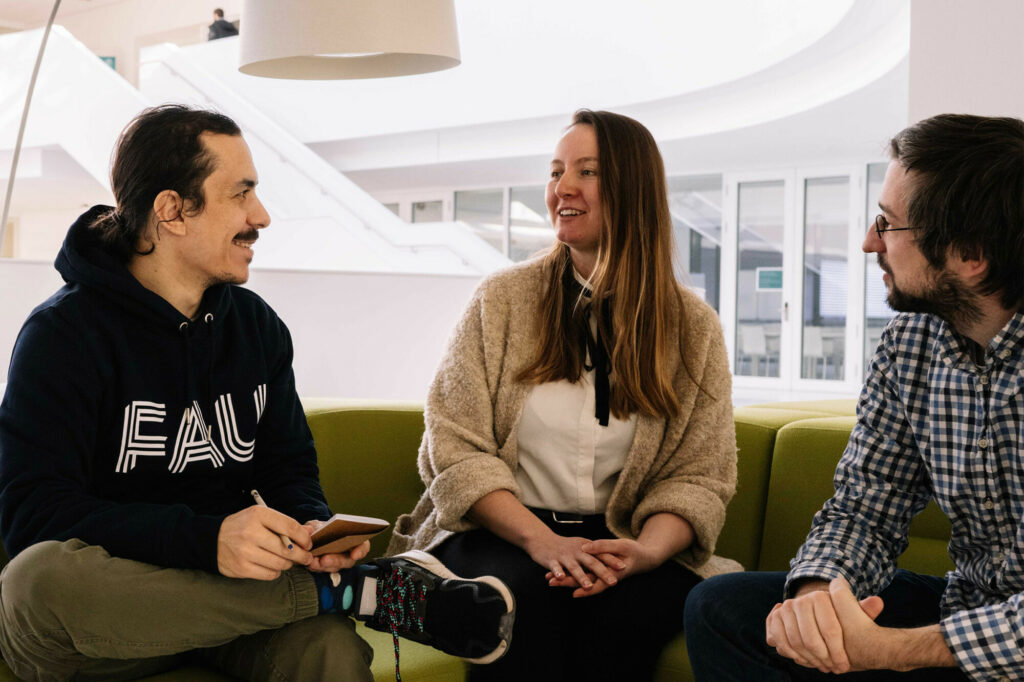 Working at FAU
FAU is one of the largest employers in the Nuremberg Metropolitan Region. Spread over the three cities of Erlangen, Nuremberg and Fürth, our University is the perfect location for research, studying and working, with more than 14,000 members of staff. FAU is always looking for talent in all areas, who are prepared to dedicate themselves to their work at FAU with passion, creativity and commitment. Our job vacancies might have just what you're looking for.
---
#FAUinsights: Discover the future of hydrogen technology!
Moving knowledge.
---
Get to know FAU
FAU - Moving Knowledge
---
Upcoming events at FAU
4:30 pm – 9:00 pm

Aufseß-Saal, Germanisches Nationalmuseum, Nürnberg

6:30 pm – 8:00 pm

Museum für Kommunikation, Lessingstraße 6, Nürnberg
---
#FAUtogether
---