FAU Innovation Fund
Support innovative and outstanding ideas by making a donation
Can we inspire you with our passion for innovation in research and society? Can we inspire you to support innovations by means of a donation? As Germany's most innovative university, we want to shape the future of our country with you as we believe anything is possible if we work together.
Open up new perspectives for students, researchers and for the entire FAU family with a donation. Anyone can help.
See how your donation is shaping the future – current projects
Support for Ukraine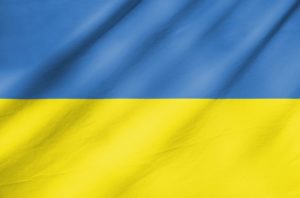 We want to support Ukrainian students in particular, but also the researchers, teaching staff and employees of our partners in Ukraine. The money will be used to help students and researchers at FAU who have been affected by the war in Ukraine.
Students and staff at Ukrainian universities can send their questions to our Office of International Affairs at: students-welcome@fau.de.
Support for students
Our young talents need even more support and recognition in these challenging times. With your help, we would like to collect donations so that the most talented and socially-committed students at FAU can receive a Deutschlandstipendium scholarship.
Every euro donated will be matched by the Federal Ministry of Education and Research. Join us and the Federal government in supporting young talents and our future.
Every donation counts – no matter how large or small.
Show your support and become a part of the FAU family. You can use our interactive platform for the FAU family (link) to stay in touch with us and find out how your donation is making a difference.
How to donate
You can donate via the FAU donation platform or directly to the FAU Innovation Fund's account. You will, of course, receive a donation receipt, if the payment confirmation from your bank is not sufficient as proof of your donation.
Donation platform for the FAU Innovation Fund
Donation account for the FAU Innovation Fund
Recipient: FAU, Körperschaft des öffentlichen Rechts
Bank account:
HypoVereinsbank
IBAN: DE22 7632 0072 0003 2202 22
BIC: HYVEDEMM417
Payment reference: FAU Innovationsfonds
Contact
We could not find any entry with the given search term 396924.
We could not find any entry with the given search term 1553998.