Food chemistry – a subject relevant to everyday life
In our series of 22 reports, we present a panorama of female researchers from various qualification levels and academic positions, ranging from students to W3 professors. With their individual career paths, the female researchers in STEM subjects act as role models to encourage young female researchers to pursue an academic career, giving interesting insights into their careers to date. The MINT experts also share aspects of their private lives.
Food chemistry graduate – Anne Zartmann: 'Food chemistry – a subject relevant to everyday life'
Anne Zartmann, born in 1997, originally comes from near Heilbronn in Baden-Württemberg. After school, where she predominantly focused on natural and social sciences, she studied food chemistry at FAU – a STEM subject highly relevant to everyday life, where at FAU there are more female than male students. After nine semesters, she sat her state examination and wrote her final thesis on omega-3 fatty acids in food supplements. She is about to start her doctoral degree and is completely open-minded as far as her career is concerned.
Her love of STEM started with a robot
'I found natural sciences great fun at school. I already noticed that in a course where we built a robot. First came the theory, then we welded parts together and also did a bit of programming. Understanding, with the help of theoretical principles, how everything interconnects and in this way making something work – I found that really great! I only thought about what I wanted to study shortly before my final school exams. It was clear to me that it should be a natural science subject with tangible relevance. Food chemistry appealed to me because I've always been interested in food and nutrition. Apart from that, I imagined that working in a lab would be very exciting. I also applied for one or two other subjects as well as to other universities, but I ended up with my favourite.'
Why food chemistry?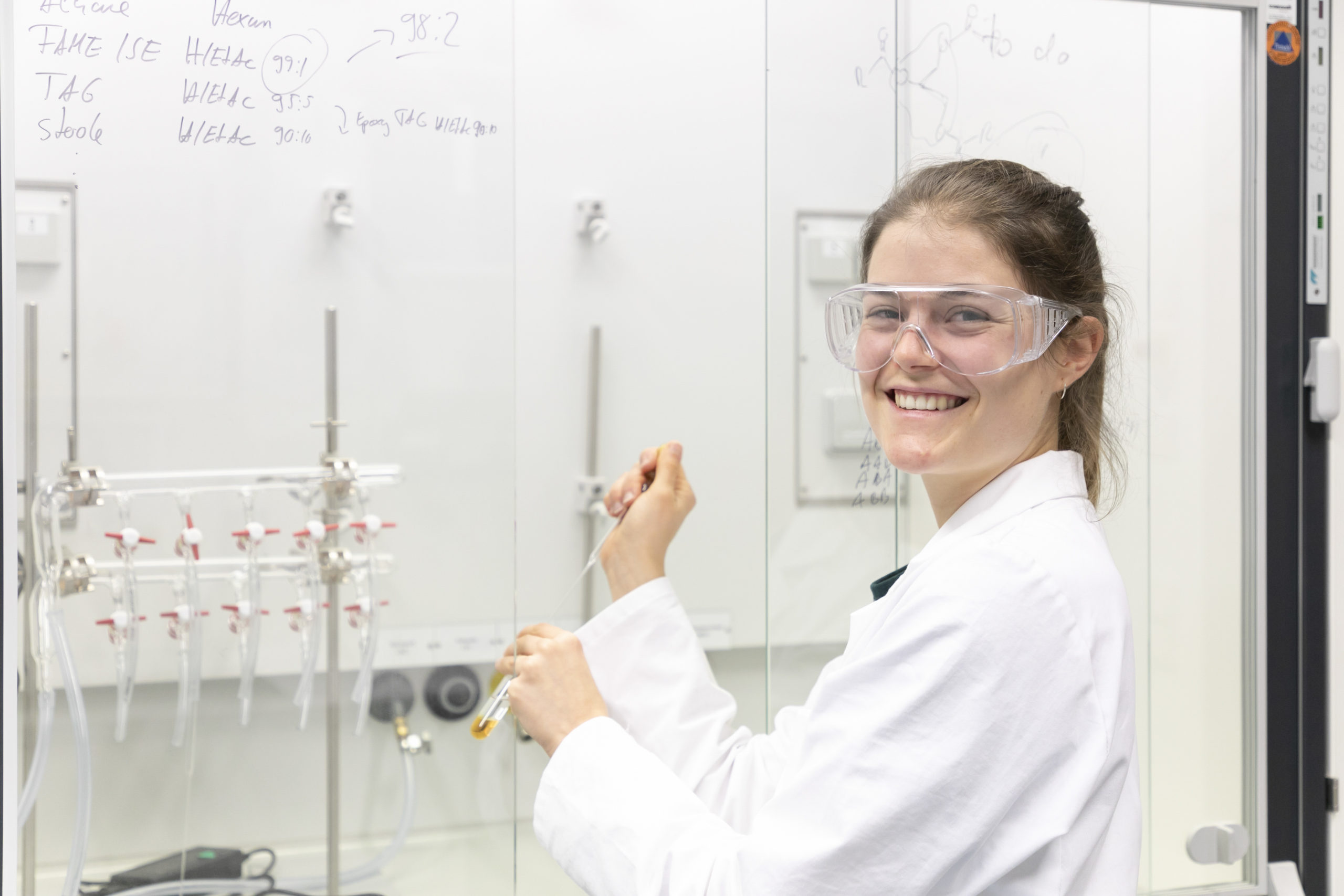 'Knowing a lot about food is interesting and important for everyday life too: for example, which food contains which vitamins, how certain types of food are produced or how various nutrients are metabolised. I also like analytics, that is, how to identify and quantify specific substances in food. During our advanced studies, for example, we analysed the caffeine content of coffee, various types of flour and the fat content of sausages.'
At FAU …
'… we were a very small course with about 15 people. Which meant, of course, that we all knew each other and our lab assistants very well. From our advanced studies onwards, we had a large, well-equipped lab all to ourselves and were instructed in how to use the analysis equipment, so that we were able to work pretty independently and also learn a lot as a result. There was also great team spirit among us students: I was glad to be able to learn alongside my fellow students. We always encouraged each other!'
 In my final thesis …
'… I developed a method to determine omega-3 fatty acids in food supplements and then analysed about 40 samples in terms of the declared content. To do this, first of all you weigh the sample – mostly fish oil – and then add certain chemicals so that the individual fatty acids are separable and measurable later on. All the fatty acids in the sample – it is composed of far more than just the omega-3 fatty acids – are separated from each other in gaseous state in a gas chromatograph. The individual fatty acids produce a signal in the mass spectrometer. By comparing the signals from the sample with signals from solutions of known concentrations of omega-3 fatty acids, it's possible to calculate the content in the sample.'
Be professional about networking – but keep it easy-going!
'I always found the events very informative that the Young Food Chemists Working Group organised at our university. At the meet-ups that took place each semester, we could chat with students in other semesters; at information events, we learned what possibilities we had after finishing university or how a doctoral degree at the various Chairs can look.'
When not at the university …
'… I do sports as a balance to the many hours I spend in the lab. I like to go running, and I also play football. I'm training at the moment with a women's team in Erlangen. I enjoy the fresh air, it helps me to switch off. But I also enjoy cooking with friends.'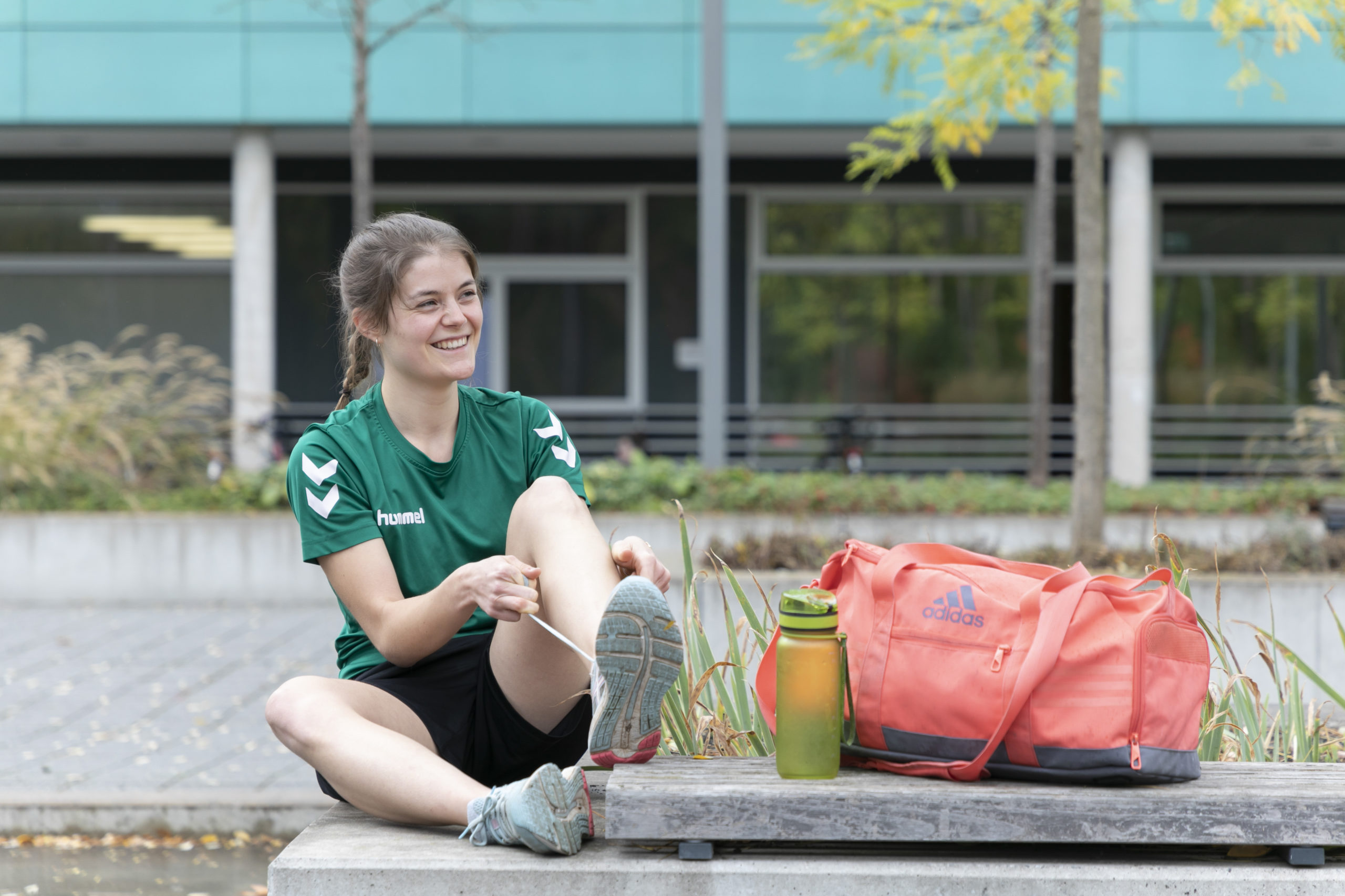 All beginnings are difficult …
'For me, above all the first semester and the transition from school to university were a challenge. There was far much more material than I was accustomed to from school. In some subjects, it was hard to keep up at first. I sometimes also had to resit an exam. But that's no cause for alarm. Standing in the lab and working with chemicals also took some getting used to at first. What bugged me now and again was when tests simply wouldn't work even after the fifth or sixth time, and we had no idea why. That's where you raise your frustration threshold over time. Sooner or later, however, everything always worked out in the end.'
My advice for future STEM women:
'If you're interested in a certain subject, it's best to get as much information as you can first of all about the contents of the course to get an idea of what to expect. Once you've found a subject, don't be put off at the beginning by the feeling of being overwhelmed or by a few setbacks. That's perfectly normal and lots of your fellow students probably feel the same. And things usually turn out well in the end somehow.
This article is part of the brochure "The Sky is the Limit"
Brochure "The Sky is the Limit"
Diverse, inspiring and innovative, the brochure "The Sky is the Limit" introduces female researchers in STEM subjects from the Faculty of Engineering and the Faculty of Sciences in a series of varied interviews.
Other interviews are available on the Research website.
Download the brochure "The Sky is the Limit — Female STEM scientists at FAU"
The publication is the result of collaboration between RTG 2423 FRASCAL and the Office of Equality and Diversity. Dr. Susanne Stemmler conducted the interviews.