FAU Ambassadors
Research alumni get involved
FAU-Ambassadors represent the University in their home country and communicate about their experiences at FAU in their scientific community. They can advise researchers and students who are interested in a stay in Erlangen-Nürnberg and foster relations between universities at home and FAU.
Prof. Dr. Cornelia Weyand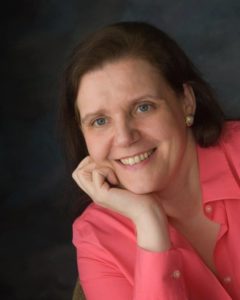 Prof. Dr. Cornelia Weyand's research aims to gain a better understanding of the genetic, molecular and cellular mechanisms responsible for triggering inflammatory diseases of the immune system. Her work focuses on inflammation in the vascular system and the autoimmune disease rheumatoid arthritis. During her career to date, Professor Weyand has researched, taught and treated patients at a number of prestigious research institutions including Stanford University's clinics, the Mayo Clinic, the University of Glasgow, the Emory University School of Medicine and the Max Delbrück Center for Molecular Medicine in Berlin. She is also Chair of the Atherosclerosis [AP1] and Vascular Inflammation Study Section at the National Institutes of Health. She will strengthen the existing ties between FAU and Stanford University in the area of medical research. Prof. Weyand also represents FAU at a national and international level at events, conferences and presentations as well as in efforts to attract international researchers and students from both sides of the Atlantic.
Appointment as an FAU Ambassador during Dies academicus 2022
---
Prof. Dr. Günter Weiss
Prof. Dr. Günter Weiss is one of the most highly respected scientists in the field of clinical infection and immunology research. He works at the Medical University of Innsbruck and has published more than 200 scientific articles in international journals, 36 contributions to books and one monograph. Public awards such as the Novartis prize for medicine confirm his academic standing. Günter Weiss is a member of the Austrian Academy of Sciences and a frequent guest to our university. With his connections across Europe and his international reputation, Professor Weiss is ideally suited to represent FAU and support us in our efforts to attract international scientists and students.
Appointment as an FAU Ambassador during Dies academicus 2021
---
Prof. Dr. Ken-ichi Kakimoto
Professor Kakimoto is a material scientist and vice president of the Nagoya Institute of Technology. He has maintained close links to material scientists at FAU in the areas of research and teaching for more than ten years. Prof. Dr. Ken-ichi Kakimoto was appointed an FAU Ambassador in 2020 in recognition of his efforts for promoting the international reputation and visibility of FAU in research and teaching.
Appointment as FAU Ambassador and CV Prof. Dr. Ken-ichi Kakimoto
---
Prof. Dr. Elisabeth Bronfen
Elisabeth Bronfen is Professor of English and American Studies at the University of Zurich and since 2007 Global Distinguished Professor at New York University. Her research focuses on the Anglo-American Literature and visual culture of the 19. and 20. century, on intermediality and Gender Studies. She held numerous guest professorships in the US, Australia, Portugal, France, Italy and Denmark. Since 2011, Prof. Dr. Bronfen has been a member of the Academia Europaea. In 2017, she received the Martin Warnke Medal by the Aby Warburg Foundation.
---
Prof. John Bessant
Originally a chemical engineer with a PhD for work on innovation within the chemical industry, Prof. John Bessant has been active in research, teaching and consultancy in technology and innovation management for over 30 years. He currently holds the Chair in Innovation and Entrepreneurship at Exeter University and is Adjunct Professor at the University of Stavanger, Norway. His areas of research interest include the management of discontinuous innovation, strategies for developing high involvement innovation and the use of learning networks to facilitate diffusion of innovation.
He has also acted as advisor to various national governments and to international bodies including the United Nations, The World Bank and the OECD.
---
Prof. Michael J. Puett, PhD
Michael Puett is Walter C. Klein Professor of Chinese History at the Department of East Asian Languages and Civilizations and Chair of the Committee on the Study of Religion at Harvard University.
In 2011, he worked at the International Research Consortium for Research in the Humanities "Fate, Freedom and Prognostication in East Asia and Europe" (IKGF) at FAU as a Visiting Fellow. Since then, he has been a member of the scientific advisory board of the IKGF.
---
Prof. Vijay K. Bhargava, PhD
Professor Vijay K. Bhargava, PhD, is one of the leading minds in the field of communications engineering, currently leading a project on fifth generational wireless systems. He is a professor at the Department of Electrical and Computer Engineering at the University of British Columbia in Vancouver, Canada. He is a prolific scholar having co-authored more than seven books and more than 500 hundred journal and conference papers and having received numerous important national and international awards. He furthermore has a broad network of scientific contacts and collaborators around the world as he holds fellowships in four learned societies. Professor Bhargava spent the year academic year 2015-2016 at FAU Erlangen-Nürnberg as a Humboldt Research Prize Laureate. On November 4, 2016, he was officially appointed as FAU Ambassador.
---
Prof. Dr. Enrique Zuazua
Prof. Dr. DhC Enrique Zuazua is one of the leading minds in the field of applied mathematics, currently Alexander-von-Humboldt Professor of Applied Analysis at FAU. As a visiting professor, Zuazua has taught and conducted research in, among others, the USA, Brazil and Cambridge and at various French universities.