Solidarity with Ukraine
FAU stands with Ukraine
The war in Ukraine has shaken Europe to its core. We the FAU family would like to show our solidarity with Ukraine and reach out to offer our support for all those affected: Ukrainian students, researchers, lecturers and members of staff at our partner organisations in Ukraine, and Ukrainian students and researchers currently at our FAU. This website gives an overview of all the services available at FAU. All of us in the FAU family hope that the conflict will soon be resolved peacefully.
Public series of lectures: The Ukraine war – from April 28 in Erlangen
I need help
FAU will stand by those affected by the Ukraine war. We would like to be able to offer students and researchers fleeing Ukraine a place at FAU and we would like to support all members of FAU who are affected by the crisis. Further information and details.
FAU scholarships and fellowships for students and scholars/scientists at risk from Ukraine
Studying at FAU for students who are Ukrainian citizens
FAU offers degree programmes and degree programmes for professional development for students who are Ukrainian citizens.
An individual consultation is required before we can offer you a study place.
Please write to students-welcome@fau.de and give us a brief summary of what you have studied to date. We will then forward your request to the relevant advisory office at FAU.
Please note: At the current time, our offer of help at obtaining a place at university is aimed at students at Ukrainian universities who are Ukrainian citizens.
Students of other nationalities from Ukrainian universities are free to apply to study at our university via our regular channels. You can find further information on our website.
Support for 'Science for Ukraine'
On the website https://scienceforukraine.eu/ students and researchers from Ukraine can find an overview of paid academic positions in research (PhD student or above), study and research options for doctoral candidates and students as well as offers of accommodation across the globe.
Support for FAU students and researchers who are Ukrainian citizens
Psychological advice from Student Services
Since Friday 4 March, our psychological advice services from Student Services have been offering special telephone consultations for Ukrainian students:
On Wednesdays from 9 am – 10 am and on Fridays from 2 pm to 3 pm
Phone: + 49 9131 8002710
In addition, we are planning to offer a group session led by our psychologists in approximately 2 weeks' time and hopefully in person. This counselling will be free of charge, the usual fees will be waived. We will offer more counselling services if the need arises.
Further information: www.werkswelt.de/ukrainehilfe
Psychological advice from a psychotherapist in Erlangen
Please contact:
Maria Schultheiß
Psychologische Psychotherapeutin
Schellingstrasse 71
91052 Erlangen
Tel: +49 9131 97 93 163
50 euros credit per month in Student Services in Erlangen
Ukrainian students facing hardship are entitled with immediate effect to up to 50 euros credit a month for services provided by Student Services or the maximum amount still able to be added to their card (card limit 99 euros).
Students who require this additional credit should write an e-mail to ukrainehilfe@werkswelt.de. You will then receive a reply detailing how exactly to go about applying for the credit.
Rent deferrals for Ukrainian students in student accommodation
Ukrainian students living in student accommodation run by Student Services are now entitled to generous rent deferrals. Please contact the relevant accommodation service in Erlangen or Nuremberg: www.werkswelt.de/index.php?id=wohnservice
Support from Erlangen city and district
Support from Fürth city and district
Support organised by the city of Nuremberg
Informationen from the Federal Office for Migration and Refugees
Taras-Shevchenko-Scholarships for German language courses for prospective students from Ukraine
As part of the Taras Shevchenko Program, BAYHOST offers German summer courses for prospective students and students from Ukraine.
Prospective students (high school graduates as well as university students) from Ukraine with previous knowledge of German (at least A2 level) can apply to BAYHOST. Applicants need to state their plans of studying in Bavaria and must be 18 years or older. The scholarships will be awarded primarily to Ukrainians who are already in Germany as refugees or who will come to Germany as refugees.
Applications are accepted via the online portal StipSys. Applications will be accepted continuously as long as scholarship places are available. The courses start from mid-July / early August – we recommend an early application!
I would like to help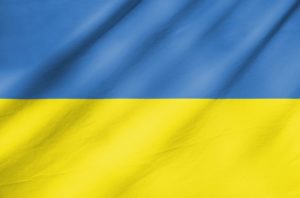 FAU, and the whole of Europe, is holding out hope for a peaceful resolution to the conflict in Ukraine. We, the students, staff and academic partners in the FAU family, have resolved to take rapid, practical action to help where we can. If you would like to help, you will find all the information you need here: (https://www.betterplace.org/de/projects/82531-fau-innovationsfonds).
Help us support Ukrainian students, researchers, teaching staff and staff at our partner organisations in Ukraine as well as Ukrainian students and researchers here at FAU.