New Chancellor and new Vice President
FAU completes its Executive Board
Last week FAU's University Council and President Prof. Dr. Joachim Hornegger discussed who to appoint to the vacant position of Chancellor and came to the unanimous decision to appoint Christian Zens. In other developments, Prof. Dr. Kathrin M. Möslein will join FAU's Executive Board immediately as the new Vice President for Research.
After careful consideration of the Executive Board's suggested candidates for the position of Chancellor, the University Council presented the President with a short list of two candidates in its meeting on 2 December 2016. Professor Hornegger agreed that the top candidate, Christian Zens, was the right choice. Once the Bavarian State Ministry of Education, Science and the Arts has approved this decision, the new Chancellor can be appointed by the President.
The new Chancellor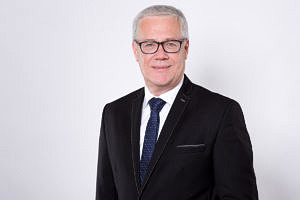 Lawyer Christian Zens (born in 1961) studied at Ludwig-Maximilians-Universität München and subsequently completed his legal training at the Federal Revenue Administration. During his career he spent many years as head of the Federal Property Office in Frankfurt an der Oder and also worked for the Federal Ministry of Finance before becoming chancellor of Europa-Universität Viadrina in Frankfurt an der Oder in 2007. In addition to his responsibilities in general management, budgeting, change management, strategic construction and space management, and financial and staff planning, he played a key role in the expansion of start-up services at the university through his work as chairman of Kooperationsstelle Wissenschaft und Arbeitswelt an der Europa-Universität Viadrina e.V. He has been director of the university's Viadrina School of Management VSM gGmbH since 2007 and is involved in the IT working group of the national association of university chancellors, of which he became chairman in 2014.
According to the Bavarian Higher Education Act, the Chancellor is the head of the University Administration, is responsible for the budget and is the superior of all administrative staff at the University who are employed by the Free State of Bavaria.
In other developments, the University Council agreed to the President's suggestion and elected Prof. Dr. Kathrin M. Möslein as the new Vice President for Research to take over from Prof. Dr. Nadine Gatzert, who is currently on maternity leave. Professor Möslein's expertise lies in the areas of research funding, faculty evaluation, start-up activities, knowledge transfer and professional development, staff development concepts for researchers, and co-ordinating applications as part of the Excellence Strategy. Her term of office ends on 31 March 2018.
The new Vice President for Research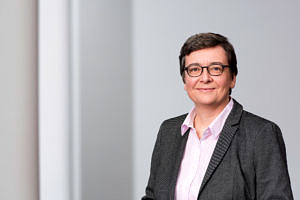 Kathrin M. Möslein (born in 1966) studied computer science and business studies at Technische Universität München (TUM), Ludwig-Maximilians-Universität München and the Swiss Federal Institute of Technology in Zurich. After completing her doctoral degree and habilitation in business administration at TUM, she became Chair of Strategic Management and Organisation at Leipzig Graduate School of Management. She has been Chair of Innovation and Value Creation at FAU since 2007. Her research focuses on strategic innovation, co-operation and management, and providing IT support for companies. She runs the JOSEPHS research platform in Nuremberg city centre in collaboration with Fraunhofer IIS-SCS.
She has also held various other roles, including as associate director of the Advanced Institute of Management Research (AIM) at the London Business School, as dean of research at FAU's School of Business and Economics, as a member of the Business School Panel of the UK Research Excellence Framework (UK REF), and as vice president of the European Academy of Management (EURAM), which appointed her as its first German fellow in 2015. She is currently vice president of the European Institute for Advanced Studies in Management (EIASM), a member of the German Rectors' Conference's Standing Committee on Research in Germany and Europe, a member of the Academic Advisory Board of the Cambridge Service Alliance (CSA) at the University of Cambridge and Peter Pribilla-Stiftung at TUM, and a research professor and academic director of the Center for Leading Innovation and Cooperation (CLIC) at the Leipzig Graduate School of Management.
Professor Möslein is one of a team of four vice presidents at FAU. Prof. Dr. Günter Leugering has been Vice President of International Affairs since 2015. Prof. Dr. Antje Kley, who has been a member of the Executive Board since 2012, is Vice President for Teacher Training and Equal Opportunities. The Vice President for Teaching and Learning, whose responsibilities include quality assurance in teaching, degree programme development and young researchers, is Prof. Dr. Friedrich Paulsen.