Bavarian Digital Award: Vote now for FAU entrepreneur!
Two projects associated with FAU have been nominated for the Bavarian Digital Award
This year, the Bavarian Digital Award is focusing on 'digital participation', and FAU entrepreneur Sagithjan Surendra has been nominated for his NGO Aelius Förderwerk, which provides digital assistance to disadvantaged young people. The team at FAPS (Institute for Factory Automation and Production Systems) has also been nominated with its 'ROBOTOP' project, which makes topics such as digital planning and robot-based automation solutions accessible to all, regardless of their educational background.
The general public can cast their vote for Aelius Förderwerk until 31 May.
The general public can cast their vote for ROBOTOP until 31 May.
Education for all
Sagithjan Surendra, who studied molecular medicine at FAU, would like to open up new perspectives to young people. He is providing support to young people with their academic careers with Aelius Förderwerk.
Interview about Aelius Förderwerk Video about Sagithjan Surendra
A job for Robotop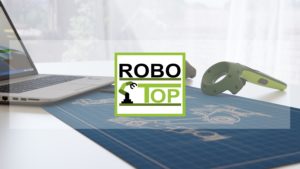 Why people are 'tool builders', why they shouldn't be afraid of new technologies and how Robotop can provide training and support companies in developing, purchasing and testing robotic solutions in industrial and service applications.
Article on innovationskunst.de