The connection between illnesses of the digestive and nervous systems
New DFG research unit to research the "gut-brain axis"
How do the gut and the brain interact, and can this even trigger disease? There is growing consensus within the research community that the nervous and digestive systems interact with each other. How exactly, however, is still largely unknown. The German Research Foundation (DFG) is now funding a new clinical research unit at FAU that will investigate the interaction between the digestive and nervous systems with reference to inflammatory and degenerative diseases, the first collaborative research group in Germany to explore the "gut-brain axis". The interdisciplinary team will receive a total of 6 million euros of funding over the coming four years.
For several years now, medical research has become increasingly fascinated by the buzzword "gut-brain axis". This refers to the assumption that there is a connection between neurological diseases and immunological changes in the gastrointestinal tract, in other words that the gut and the brain interact, and that as a result of this interaction, diseases in either system may mutually affect each other or even act as a trigger for the disease in the first place. Studies show that patients with chronic inflammatory bowel diseases (IBD) have a greater risk of developing Parkinson's disease later in life. Or that there may be a connection between multiple sclerosis and IBD.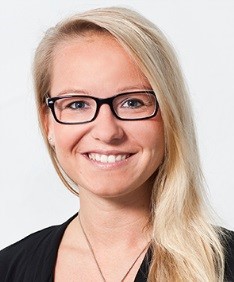 The interaction is controlled by a highly complex communication system involving neural, hormonal, metabolic, immunological and microbial signals. The newly established clinical DFG research unit 5024 "Immune checkpoints of gut-brain communication in inflammatory and neurodegenerative diseases" led by Prof. Dr. Claudia Günther, FAU professor of gastrointestinal pathophysiology, and speaker Prof. Dr. Beate Winner, head of the Department of Stem Cell Biology at Universitätsklinikum Erlangen, will investigate what exactly this communication involves. The new research field is characterized not only by the close interdisciplinary collaboration between immunology, gastroenterology and neurosciences, but also by the integration of bioinformatics and machine learning as well as medical engineering.
Over the coming years, the researchers hope first of all to obtain more specific insights into the interaction between the gut and the brain in inflammatory and degenerative diseases and to decode immunological switches in communication between the gut and the brain. Building on these findings, they then hope to develop new approaches for treatment aimed at fighting or even preventing diseases of the digestive and nervous systems.
About DFG research units
Research units (RU) are groups of several researchers based at one or more locations. They often contribute to establishing new areas of research. The aim of a clinical research unit (CRU) is to promote research groups involved in disease or patient-oriented (translational) clinical research and set up permanent research groups in clinical facilities.
Further information
Prof. Dr. Beate Winner
Department of Stem Cell Biology at Universitätsklinikum Erlangen
Phone: +49 9131 85 39301
beate.winner@uk-erlangen.de
Prof. Dr. Claudia Günther
Professorship for Gastrointestinal Pathophysiology
Phone: +49 9131 85 45240
c.guenther@uk-erlangen.de