Successful research alumni concept
The Alexander von Humboldt Foundation's research alumni initiative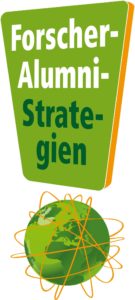 The research alumni programme at Friedrich-Alexander-Universität Erlangen-Nürnberg was recognised as a successful programme by the Alexander von Humboldt Foundation in 2014.
Its aim is for FAU to get its current and former guest researchers involved at the University and strengthen its international research networks.
The Alexander von Humboldt Foundation's activities are part of the International Research Marketing project, a joint initiative of the Alexander von Humboldt Foundation, the German Academic Exchange Service (DAAD), the German Research Foundation (DFG) and the Fraunhofer-Gesellschaft. The project is funded by the Federal Ministry of Education and Research (BMBF) and is part of the Research in Germany initiative.
FAU press release (German)