Steps we are considering
Work is currently underway on investigating and developing the following measures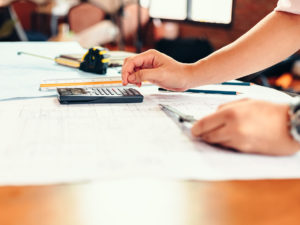 Optimizing use of lecture theaters
Analyzing the option of taking selected buildings out of operation ahead of schedule
Implementing short-term building maintenance measures aimed at saving energy
Holding discussions with major energy consumers in order to explore all possible options for saving energy
Remote working for staff
The package of measures to reduce energy consumption drafted by the Bavarian State Ministry of Science and the Arts mentions under the item "Organize", among other things, that employees should be permitted to work from home to the greatest possible extent, where technically possible and suitable for the task.
From an energy consumption standpoint, this is only beneficial when larger areas, sections of buildings or buildings can be shut down completely. We are currently developing concepts on how this could be implemented, at what escalation stage this option could be applied, and last but not least, how we could implement working from home for energy-saving purposes in the interests of employees and in compliance with the current remote working agreement.