FAU Wunschkonzert
Two student bands, two headline acts and a party to remember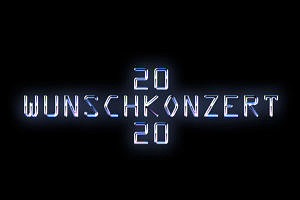 The FAU Wunschkonzert 2020 can unfortunately not go ahead as planned. However, an alternative date will be arranged.
Please refer to www.wunschkonzert.fau.de for more information.
---
Past events
The FAU music event for students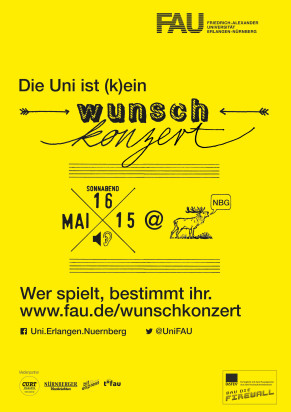 On 16 May 2015, more than 600 students were entertained by local newcomer bands Alex Perez and There Is No Try and headliners I Heart Sharks and Supershirt at the first FAU Wunschkonzert at Hirsch in Nuremberg.
Student media coverage of the FAU Wunschkonzert
The student media initiatives bit express, Uniradio Unimax and t°fau were live at the event. Check out their reports from the FAU Wunschkonzert 2015