Start of the semester
Information and introductory sessions for new students
The coronavirus pandemic and its consequences mean that starting university will be a rather different experience for you, our new first year students. However, one thing will stay the same: FAU, its institutions, faculties and partners will still offer a wide range of services and introductory events to help you find your feet as you start out at university. One thing you should always bear in mind: no matter what your question is, there is always an answer and someone who can help you.
Important: You must read your e-mails from the University. They give you important information about examination dates, registration dates or important updates on the coronavirus situation and infection prevention measures from the Executive Board. To make sure that you don't miss any important information, you can set up-email forwarding to redirect your e-mail to another personal account.
Introductory events and information from the faculties
Services offered by Students' Representatives
The students' representatives in the Student Associations (FSI) and Student Committees (FSV) (belonging to the Students' Representatives (Stuve) have put together some information aimed at helping new students in particular to settle into studying at FAU. The FAU Social Media Address Book has an overview of all the social media channels of the student associations.
Information about central institutions and services
Checklist for new students
The 'Studienanfang leicht gemacht' checklist for new students provided by our Student Advice and Career Service provides an initial overview and has useful tips to make sure you get off to a good start at FAU:
An introduction to online portals at FAU
An overview of the online portals is available here: Online platforms for organizing your studies.
A video has been produced at the Faculty of Engineering that provides a useful overview to students of all faculties of the various portals at FAU:
Error getting the video
Neither a valid ID nor a valid URL was specified for a video.
FAU Dialog – Join in the discussion!
The FAU Dialog offers students and staff a joint platform to shape the future strategy of FAU. All members of FAU have the possibility to discuss current developments, the University's strategic approach and future goals with the Executive Board. The FAU Dialog covers a wide variety of topics: from site development and excellence strategy planning to the Hightech Agenda Bavaria and strategic partnerships.
Further information is available on our intranet after logging in with your IdM account
frisch! an der Uni – a guide for starting university
Congratulations! You have decided to study at FAU, and already you have found a valuable source of information: our magazine "frisch! an der FAU" knows (nearly) everything you need to know about our university.
The coronavirus and its impact on FAU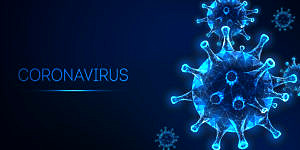 We keep students and staff up to date on current developments and news at FAU with a special page devoted to information on the coronavirus, in podcasts, interviews and blog posts.
Coronavirus information page with you all need to know about studying
Questions and contacts
[contact-form-7 404 "Not Found"]