Insider tips
What you need to know as a fresher
Welcome to FAU: You're ready to dive into student life. We asked the experts to share their top tips for a successful start.
Alejandra, Geosciences: Paleobiology
As an international student, learn and start practicing the language as soon as possible. In the beginning, it is challenging but worth it. A basic German level will help you navigate and ask for help in your daily life. Don't know where to begin? Your faculty's Buddy Program is a good start that provides an excellent guide even before your arrival. Also, join the language courses and Tandem program at the Language Centre to keep learning and meeting new friends.
Lukas, German and French Law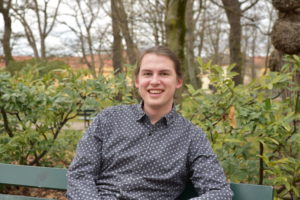 Taking part in the Concours Cassin (international moot court on the European Human Rights Convention) was a valuable experience. Participating in a moot court is a great opportunity to broaden your horizons and investigate legal problems in depth. You work as a team to find solutions to various issues, some of which have not yet been resolved. Another good way of gaining an insight into the legal systems in other countries is to take part in a foreign exchange or the Erasmus program.
Franziska, Marketing
The most important thing at university is the opportunity to interact with other students. The quickest way to meet other people is by becoming involved in one of the many student initiatives at FAU. Taking on an office or getting involved in various projects is a great way to find out what really interests you and where your own strengths lie. You not only gain practical skills, it also helps you develop as a person. I was involved in the student initiative for marketing, MTP Nürnberg.
Immanuel, Theater and Media Studies and German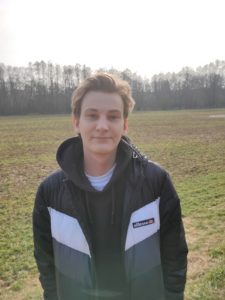 The best way to get around Erlangen is on your bike. You can pump up your tyres free of charge at a lot of different places around town. The E-Werk offers a workshop with tools for repairing your own bike, and there's always someone on hand to give you help if you need it. There are often also bike clubs in the student accommodation, where you can have second-hand bikes repaired for a small fee.
Rebecca, Italian Studies and Theater and Media Studies
It's definitely worth visiting the Self-Access Language Learning Centre. You can book a consultation with a native speaker to practice conversation in small groups or to discuss grammatical issues and written assignments in various different languages. Anyone is welcome, you don't necessarily have to be studying languages.
Theresa, Logopedics
Don't forget to grab a coffee on the way to your lectures! There are some really good places in Erlangen, like Amir or Rösttrommel. You can get a good coffee for a reasonable price at the Yoghurt Bar, or from the counter or the vending machines at the student cafeterias. If you fancy something sweet to go with it, or maybe even a whole breakfast, I can recommend the Lorlebäck café, Café Weiß near the Faculty of Humanities, Social Sciences, and Theology and the Café am Bohlenplatz.
Iris, primary school education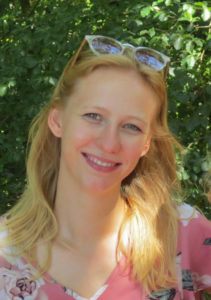 It's especially important to look after your health when studying during the coronavirus pandemic. There are some great places to go for a walk or a run at the Pegnitzauen, the Wöhrder See or the Dutzendteich, along past the Regensburger Straße Campus. The student association for students studying for teaching degrees, FSI Lehramt, has a good overview of counselling services available on its website to help your mental health and well-being.
Nils, Chemical Engineering
The student associations are always on hand for help and advice and do everything they can to keep improving study conditions. For example, they organize special events for new students where you can get to know the campus better, get some suggestions for the best pub and meet other students, either face-to-face at a barbecue, online in messenger groups or during games evenings. The members of the student associations are always happy to meet new students who want to join.