Prof. Dr. Karl Wilbers, Officer for Human Resources Development
Officer for Human Resources Development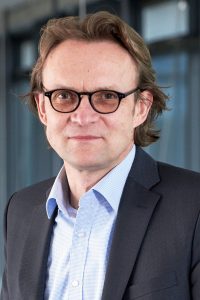 Prof. Dr. Karl Wilbers
Chair of Business Education and Human Resources Development
Lange Gasse 20, 90403 Nuremberg, Germany
Phone: +49 911 5302322
karl.wilbers@fau.de
Website: Chair of Business Education and Human Resources Development
Officer for Human Resources Development
The Officer for Human Resources Development is responsible for human resources development as an integral part of FAU's management, organisational and human resources structures. Human Resources Development is relevant to all FAU members and their associates – (1) researchers, (2) research management and administration and (3) students, alumni and network partners. The Officer is a pivotal point of contact for the Executive Board and the Faculties in matters related to strategic human resources development at FAU. The decision on instruments and measures for research administration staff remains with the Chancellor as the superior of administrative staff, Section 23 (3)(1) BayHSchG (Bavarian Higher Education Act).
Vita
Prof. Dr. Karl Wilbers, born in 1964, studied business education at the University of Cologne. After finishing his degree, he worked as a researcher at the Research Institute for Vocational Education and Training in the Crafts Sector with focus on self-regulated learning and e-learning. He then worked as a research assistant at the German Research Center for Comparative Vocational Education and Training at the University of Cologne. He completed his doctoral degree at the Faculty of Management, Economics and Social Sciences at the University of Cologne. In 2001, he moved to the University of St. Gallen, Switzerland, where he worked as a junior lecturer for educational management. His duties included implementing a self-learning programme, and he was a project manager, assistant professor and PD at the University of St. Gallen.
Since 2006, Prof. Wilbers has held the Chair of Business Education and Human Resources Development at FAU. At FAU, he actively participates in the management of academic affairs including his role as the Dean for Student Affairs at the School of Business, Economics and Society.
He is also responsible for developing educational programmes for teachers at vocational schools.
Prof. Wilbers' research portfolio includes fields of business education, vocational training, human resources development, teaching methodology and technology based learning as well as university development.
He has held the position of FAU's Officer for Human Resources Development since June 2017