Prof. Dr. Matthias S. Fifka, Sustainability Officer
Sustainability Officer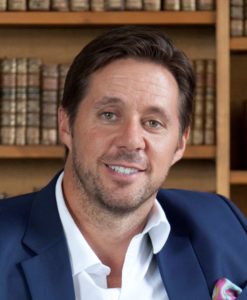 Prof. Dr. Matthias S. Fifka
Professorship for Business Administration
Kochstr. 4, 91054 Erlangen
Phone: +49 9131 8522093
Website: Institute of Economics
Sustainability Officer
In his role as Sustainability Officer, Professor Fifka's task is to draw up a holistic strategy for sustainability at FAU that is geared towards the University's strategic fields of action P-E-R-O. He works in close cooperation with the commission for sustainability whose members include the Chancellor and representatives from the faculties, the Green Office, and students in order to ensure that tasks are coordinated and implemented in research, teaching and administration across all areas of the University. In addition, Professor Fifka supports external collaborations involving sustainability and represents FAU at the relevant meetings and events. The Sustainability Officer liaises with the Executive Board, and exercises the powers they assign to him.
Curriculum vitae
Prof. Dr. Matthias S. Fifka is Head of the Institute of Economics and Business, and Professor of Business Administration, particularly Strategic and Value-Oriented Management. He is also visiting professor at several universities in the Netherlands, China and the USA.
His research and teaching focus is on strategic management, in particular the strategic implementation of sustainability and corporate social responsibility, value-oriented corporate management and corporate governance. Using his extensive expert knowledge and many years of experience, he has supported companies, associations and public institutions to increase the sustainability of their strategies, management and values in numerous projects.
He is and has been a member of several scientific committees and boards, for example for the European Union, the German Federal Ministry of Labour and Social Affairs and the German Working Group for Ecologically Aware Management (B.A.U.M. e.V.). From 2016 to 2018, he was chair of the 'Sustainability Management' section of the German Academic Association of Business Research (VHB). His list of publications includes 15 books and over 60 articles in specialist journals and compilations.
He has been the Sustainability Officer at FAU since February 2022.